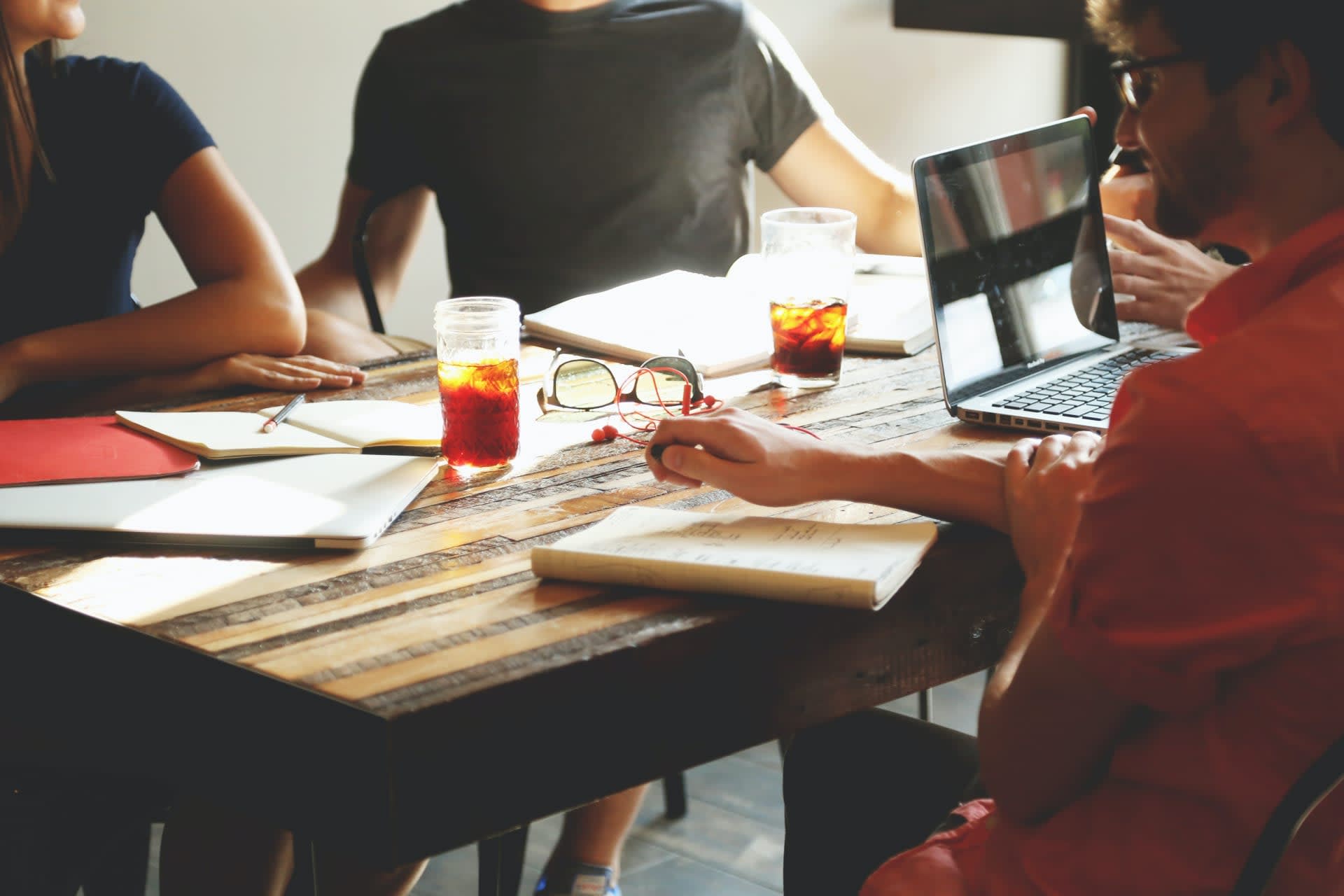 Product Marketing Manager
Remote

Bozeman

,

Montana

,

United States

$85,132 - $97,621 per year

Marketing
Job description
About Us
AdvicePay is a billing and payment workflow platform that enables financial services firms and their advisors to shift their focus toward giving advice to people still building wealth, instead of only those who already have it. Historically, financial planning advice was only available to the affluent, who could afford to pay a financial advisor's fees directly from their portfolios. We set out to change that, as we believe personal financial planning advice should be available to all. In doing so, we've become the very first and only technology solution created specifically for fee-for-service financial planning.
We are headquartered in Bozeman, Montana and we are incredibly proud to be listed on the 2023 Inc. 5000 list of America's Fastest-Growing Private Companies (and #2 in Montana!) as well as being recognized as a 2022 WealthTech 100 company, which places us among the top 100 innovative FinTech providers in the world addressing opportunities faced by the wealth and asset management industries. Additionally, our sister company, XY Planning Network, was nationally recognized as one of The 346 Best Places to Work in 2019 by Inc. magazine and by the 2019 InvestmentNews Excellence in Diversity & Inclusion Awards. And since we work in the same office and have many of the same benefits and awesome core values, we like to say "we basically won too!"
You'll love working here if you value - and want to contribute to - a positive, inclusive, innovative, and "Get Sh*t Done" culture where teammates help one another succeed and are committed to doing the right thing. If you're up for the challenge of disrupting an industry, join us.


About the Platform
AdvicePay is the industry-leading billing and payment workflow solution created specifically for fee-for-service financial planning. Financial services firms and their advisors benefit from efficient workflows designed exclusively to support their fee-for-service financial planning revenue, including up-to-date compliance and data security management, all in one unified platform.
All of the core functions available within the AdvicePay platform — invoicing, document eSignatures, approvals, and deliverables — can be bundled together in fully customizable and automated sequences that make providing and overseeing fee-for-service financial planning both fast and compliant.
The innovation that AdvicePay has created - facilitating the feasibility, at scale, of a new fee-for-service financial advisor business model is accelerating the entire industry's ongoing transition from commissions to fees, and from Baby Boomers to serving Gen X and Gen Y clients, from individual RIAs to the country's largest broker-dealers and their hybrid RIA platforms.


About the Position
As AdvicePay's first Product Marketing Manager, you will play a pivotal role in executing marketing strategies that maximize the adoption, revenue, and overall success of our product.
In this role, you are a key member of the Marketing team, acting as the bridge between our product and revenue teams, ensuring a cohesive and effective go-to-market strategy. You will craft and execute aspects of product marketing, including product launches, demand generation, sales enablement, and market analysis. You will report to AdvicePay's Head of Marketing, collaborating cross-functionally with Product, Sales, and Customer Success teams to ensure that our products are effectively positioned and promoted.

What You'll Be Doing


Product Positioning and Messaging: Develop compelling product messaging, positioning, and value propositions that resonate with various customer and target audience segments. Create pricing and packaging for both existing and future products and services.

Go-to-Market Strategy: Collaborate cross-functionally to develop comprehensive go-to-market strategies for new product launches and feature updates. Work with the Head of Marketing to define target audience, messaging, pricing, and channels to drive product adoption and revenue growth.

Sales & Customer Success Enablement: Provide our Sales & Customer Success teams with the tools and training they need to effectively sell AdvicePay. Develop enablement materials such as slide decks and objection-handling guidelines to support technical storytelling.

Demand Generation: Support demand generation efforts and campaigns by developing and executing product campaigns that drive interest, engagement, and leads for the Sales team.

Market Analysis: Enhance our competitive advantage by conducting thorough market research to understand customer and prospect needs. Monitor and analyze industry trends and competitor offerings and identify opportunities for differentiation, market positioning, and partnership opportunities.

Content Creation: Collaborate with the Marketing team to craft compelling product marketing content that addresses prospect pain points and highlights product benefits including core sales presentations, product videos, product guides, release notes, and whitepapers.

Product Launches: Partner closely with the Product team to drive well-executed product launches and marketing moments to generate sales pipeline and grow adoption of the AdvicePay product within existing accounts.
Key Measurables for Success

Feature adoption rate

Customer acquisition/win rates

Partnership ROI

Asset utilization

Campaign performance
The Deets
Start Date: Immediately

Status: Exempt, Full-time (40-45 hours/week)

Location: Bozeman, MT or Remote

Department: Marketing

Reports to: Head of Marketing

Direct Reports: none
Compensation & Benefits
Salary: $85,132 - $97,621/year based on accountabilities for this position and our transparent salary structure shared with all team members during their first week

Unlimited vacation days to maintain work-life harmony (we require you to take a minimum of 3 weeks of vacation per year)

11 paid holidays when the office is closed

401(k) with match - you put in 6% and we put in 4.5%

12 weeks of paid parental leave for the birth or adoption of a child

Health benefits package provided of up to $450/month for an individual, $1000/month for families

Dental, Vision, Voluntary Life and AD&D, and Accident insurance options

Employer-paid life insurance

Employer-paid long-term disability coverage

$1800/year to cover the cost of working with a financial planner, plus up to $500 toward the one-time upfront fee

$250/quarter to spend on yourself specific to our core value of "Be Well Being You"

$500 donated to a non-profit organization of your choice when you volunteer 40 hours/year

$2,000/year in Professional Development funds

A sabbatical program that includes a cash bonus and extra time off at 5, 10, and 15 years

Subsidized employer-sponsored childcare through our internal daycare program for Bozeman area Team Members

Pet insurance

Company-owned laptop provided

$5,000 relocation package available to those moving to the Bozeman, MT area
Please see our Dream Team Handbook to learn more about the benefits and perks we offer!

Job requirements
What You'll Bring to the Table (If you think, "I only meet 80% of these qualifications", still apply!)
Rocking a solid 5+ years of experience in the product marketing arena, you've got a stellar track record of successful product launches and campaigns that stole the spotlight.

You have a strong understanding of the B2B SaaS industry and possess a seriously impressive ability to translate technical features into customer benefits. 

You're the superhero of HubSpot, Google Analytics, WordPress, and all things MarTech. Learning new tech isn't a task; it's your superpower.

Flexing your strong critical thinking skills, you love to analyze market trends, competitive landscape, and customer behavior.

You understand the customer lifecycle and how each aspect of marketing contributes to customer purchase, adoption, renewal, and usage.

Your aptitude for analytics, balanced against an innate sense of creativity, enables you to turn complex ideas and quantitative data into simple messages and engaging story narratives.

Working in a collaborative "win together - lose together" team environment (with a can-do attitude that rejects the status quo) excites and inspires you!

You possess strong project management skills with an enviable ability to self-manage, prioritize, and complete multiple projects with competing deadlines; it's safe to say you get sh!t done when it needs to be, and even before!

You have a creative mindset and a passion for innovation and continuous improvement.

You leave your ego at the door and are comfortable trying new ideas, failing, and learning from those mistakes; the mantra "fail forward" speaks deeply and directly to you.

You bring an understanding of and strong alignment with our core values.

Legally authorized to work and live in the US.
What Will Make Us Drool

While totally not necessary, props to folks who have one or more of the following:

Product Marketing experience in FinTech

Marketing experience in the wealth management industry
Application
Cover Letter (this doesn't have to be long! Just tell us a little about why you're interested in this job with AdvicePay and how your experience connects to the position)
Resume (to be uploaded)
Applications will be reviewed as they are received


Process
Initial screen via audio and/or video (your choice!) answering a few short questions about AdvicePay and the position

First-round interview

Work sample

Final round interviews, including:

Meet some of the Team

Company's Core Values interview

Final interview
Our typical hiring process takes 4-6 weeks from when we first post the job to when we extend a final offer


After applying, please be on the lookout for an email from us confirming receipt of your application, as well as future correspondence (emails sometimes get caught in your Junk/Spam folder or a Promotions tab)

AdvicePay believes that our Team Members, and the individual identities and experiences of our Team Members, are our key differentiators. We won't settle for mere acceptance of each other's differences because we maintain that our Team is better because of our differences, not in spite of them. As such, our culture celebrates, champions, supports, protects, and thrives on our various and collective identity categories. AP is beyond proud to be an equal opportunity employer.