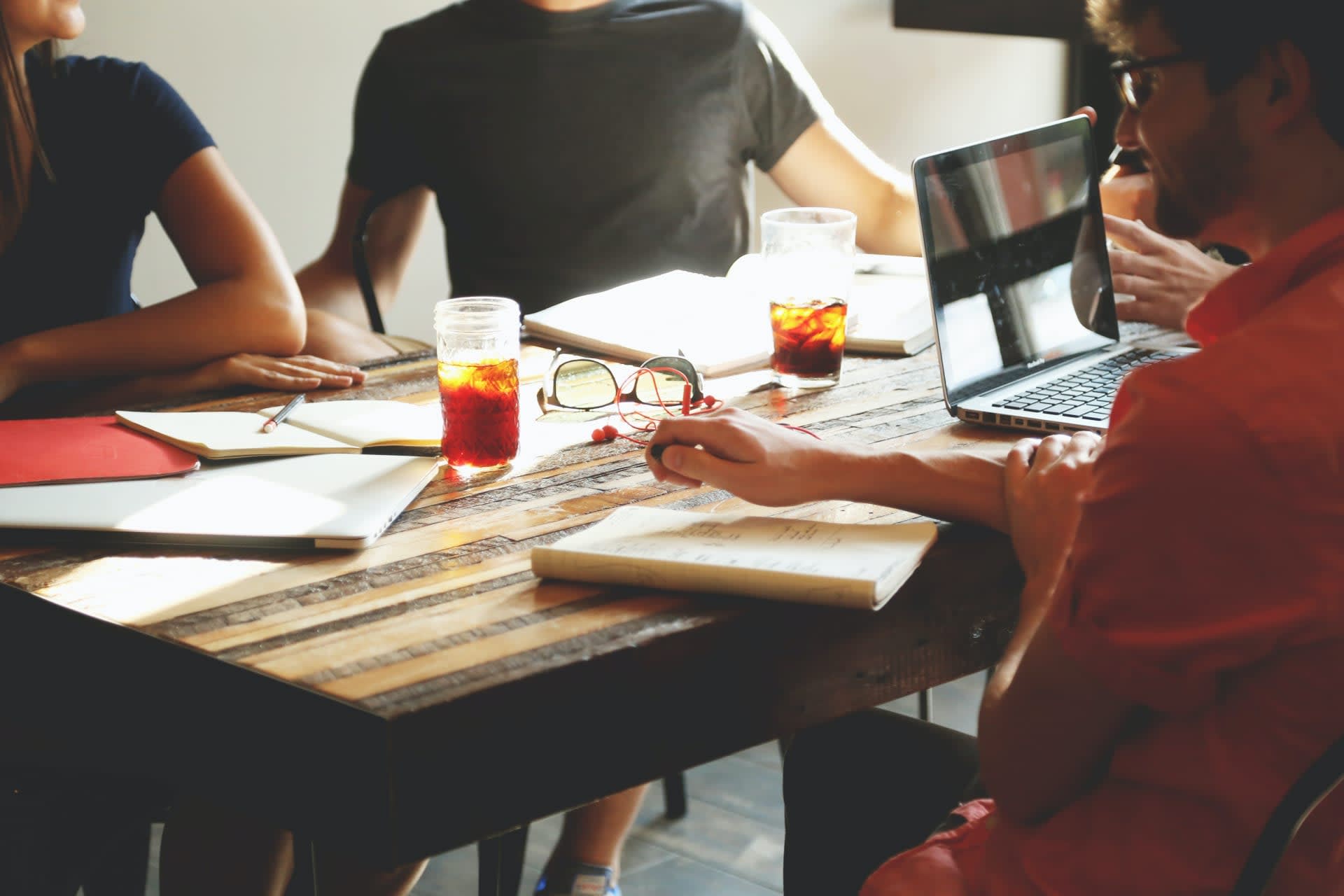 Enterprise Account Executive
Remote

Bozeman

,

Montana

,

United States

$150,000 - $170,000 per year

Sales
Job description
About Us
AdvicePay is a billing and payment workflow platform that enables financial services firms and their advisors to shift their focus toward giving advice to people still building wealth, instead of only those who already have it. Historically, financial planning advice was only available to the affluent, who could afford to pay a financial advisor's fees directly from their portfolios. We set out to change that, as we believe personal financial planning advice should be available to all. In doing so, we've become the very first and only technology solution created specifically for fee-for-service financial planning.
We are headquartered in Bozeman, Montana and we are incredibly proud to be listed on the 2023 Inc. 5000 list of America's Fastest-Growing Private Companies (and #2 in Montana!) as well as being recognized as a 2022 WealthTech 100 company, which places us among the top 100 innovative FinTech providers in the world addressing opportunities faced by the wealth and asset management industries. Additionally, our sister company, XY Planning Network, was nationally recognized as one of The 346 Best Places to Work in 2019 by Inc. magazine and by the 2019 InvestmentNews Excellence in Diversity & Inclusion Awards. And since we work in the same office and have many of the same benefits and awesome core values, we like to say "we basically won too!"
You'll love working here if you value - and want to contribute to - a positive, inclusive, innovative, and "Get Sh*t Done" culture where teammates help one another succeed and are committed to doing the right thing. If you're up for the challenge of disrupting an industry, join us.


About the Platform
AdvicePay is the industry-leading billing and payment workflow solution created specifically for fee-for-service financial planning. Financial services firms and their advisors benefit from efficient workflows designed exclusively to support their fee-for-service financial planning revenue, including up-to-date compliance and data security management, all in one unified platform.
All of the core functions available within the AdvicePay platform — invoicing, document eSignatures, approvals, and deliverables — can be bundled together in fully customizable and automated sequences that make providing and overseeing fee-for-service financial planning both fast and compliant.
The innovation that AdvicePay has created - facilitating the feasibility, at scale, of a new fee-for-service financial advisor business model is accelerating the entire industry's ongoing transition from commissions to fees, and from Baby Boomers to serving Gen X and Gen Y clients, from individual RIAs to the country's largest broker-dealers and their hybrid RIA platforms.


About the Position

This position will execute a targeted sales strategy promoting the adoption of AdvicePay's Enterprise solution. Potential AdvicePay users are large RIAs looking to implement or expand the fee-for-service model.
This is a full-time position for a flexible and ambitious individual with a passion for helping us grow AdvicePay with Enterprise sales. Responsibilities include: finding potential customers, reaching out to prospects, hosting demos, answering questions via email and phone, managing prospective user lists, attending conferences, negotiating, documenting, and implementing Enterprise pricing, transitioning Enterprises to their dedicated relationship manager, and more.
What You'll Be Doing

Proactively managing your account list to turn prospects into paying customers!

Helping prospective customers understand the true value of AdvicePay and the fee-for-service business model

Building and maintaining account plans for your target accounts

Coordinating marketing resources and your own outreach (phone, email, social) to ensure the key contacts at your target accounts are receiving regular communications from AdvicePay

Demoing AdvicePay and all of its glory for groups and individuals - you'll know the ins and outs of AdvicePay to successfully demonstrate all its features

Working with Customer Success Managers to help grow existing customers

Attending 5-10 financial planning and B/D conferences a year with fellow AdvicePay team members to talk with prospective and current users about AdvicePay

Collaborating with other AdvicePay teams to help onboard new customers and transition to their dedicated Customer Success Manager, etc.

Negotiating, documenting, and implementing Enterprise pricing to ensure it is clear to our users and to our team

Documenting notes, calls, meetings, and details within HubSpot
Key Metrics for Success
Sales activity

Active Pipeline

New Recurring Revenue
The Deets
Start Date: ASAP

Status: Full-time, exempt

Location: Bozeman, MT or Remote (All full-time Remote Team Members are expected to be in Bozeman for some Quarterly Planning Weeks. AdvicePay covers flights, hotel, and meals.)

Department: Sales

Reports to: Head of Sales

Direct Reports: None
Compensation & Benefits
Salary: $150,520 - $170,000 per year, based on experience and accountabilities for the position 

Unlimited vacation days to maintain work-life harmony (we require you to take a minimum of 3 weeks of vacation per year)

11 paid holidays when the office is closed

401(k) with match - you put in 6% and we put in 4.5%

12 weeks of paid parental leave for the birth, adoption or fostering of a child

Health benefits package provided of up to $500/month

Dental, Vision, Voluntary Life and AD&D, and Accident insurance options

Employer-paid life insurance

Employer-paid long-term disability coverage

$1800/year toward the cost of working with a financial planner, plus up to $500 toward the one-time upfront fee

$250/quarter to spend on yourself specific to our core value of "Be Well Being You"

$500 donated to a non-profit organization of your choice when you volunteer 40 hours/year

$2,000/year in Professional Development funds

A sabbatical program that includes a cash bonus and extra time off at 5, 10, and 15 years

Subsidized employer-sponsored childcare through our internal daycare program

Company-owned MacBook Pro provided
Please see our Dream Team Handbook for more info about the benefits and perks we offer!

Job requirements
What You'll Bring to The Table (If you think, "I only meet 80% of these requirements", still apply!)

Your communication skills are top-tier and empower you to communicate effectively about many moving parts with many corresponding teammates

Breaking new ground comes naturally to you (you might even have a hard hat to prove it). You are always looking at ways to improve the sales and onboarding processes, ensuring prospects and customers have the best experience

An understanding of and strong alignment with our core values

5+ years of prior experience doing sales for a SaaS company/platform

Demonstrated ability to understand an enterprise solution and manage a complex sales cycle, with deal sizes over $100k in ARR

Prior experience in financial planning and/or FinTech to better relate to customer needs and answer questions

Experience making customers happy and delivering on promises made to our customer (You have a strong propensity to under promise and overdeliver!)

Legally authorized to live and work in the United States
What Will Make Us Drool

Prior experience in another vertical of our company: programming, support, marketing (as a small team our Team Members are flexible and jump in to help out their teammates)

Next-level administrative and organization skills that even Marie Kondo would admire; things like maintaining calendars, scheduling and organizing meetings, and project management make your heart sing.

A love of detailed work that requires both accuracy and consistency. You're the champion of ensuring nothing falls through the cracks!
P.S. You may have caught on that we're looking for a rockstar to join our team. If you're feeling like you don't have a platinum record (yet!), don't let the confidence gap or imposter syndrome get in your way of applying -- we would love to hear from your talented self.

Application
Cover Letter (text can be copied into the application form)

Resume (to be uploaded)
Applications will be reviewed as they are received


Process
Initial screen via audio and/or video (your choice!) answering a few short questions about AdvicePay and the position

First-round interview

Work sample (1 to 2 hours)

Final round interviews, including:

Meet some of the Team

Company's core values interview

Final interview ​​with an Executive Team Member

Our typical hiring process takes 6-10 weeks from when we first post the job to when we extend a final offer
After applying, please be on the lookout for an email from us confirming receipt of your application, as well as future correspondence (emails sometimes get caught in your Junk/Spam folder or a Promotions tab)

AdvicePay believes that our Team Members, and the individual identities and experiences of our Team members, are our key differentiators. We won't settle for mere acceptance of each other's differences because we maintain that our Team is better because of our differences, not in spite of them. As such, our culture celebrates, champions, supports, protects, and thrives on our various and collective identity categories. AP is beyond proud to be an equal opportunity employer.